Seikimatsu no Angel - Kurahashi Erika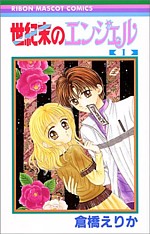 Genre:
Shoujo, Drama, Romance, Supernatural
Summary:
Suzuka got a tarot card reading from her friend Miyabi that she will meet her love. Could that be Konno, the guy in class D who confessed to her a year ago when they were in the same homeroom class? But before Suzuka could realize her feelings, Konno...?!
Continuation of Other Group's workStatus:
Waiting C-E translator